Another word for breach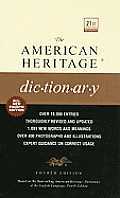 breach
infraction
violation
transgression
trespass
infringement
These nouns denote an act or instance of breaking a law or regulation or failing to fulfill a duty, obligation, or promise.
Breach
and
infraction
are the least specific:
Revealing the secret would be a breach of trust. Infractions of the rules will not be tolerated.
A
violation
is committed willfully and with complete lack of regard for legal, moral, or ethical considerations:
In violation of her contract, she failed to appear.
Transgression
most often applies to divine or moral law:
"The children shall not be punished for the father's transgression"
(Daniel Defoe).
Trespass
implies willful intrusion on another's rights, possessions, or person:
"In the limited and confined sense

[trespass]

signifies no more than an entry on another man's ground without a lawful authority"
(William Blackstone).
Infringement
is most frequently used to denote encroachment on another's rights:
"Necessity is the plea for every infringement of human freedom"
(William Pitt the Younger).
Search Thesaurus
---
Another word for breach
noun
An act or instance of breaking a law or regulation or of nonfulfillment of an obligation or promise, for example:

contravention, infraction, infringement, transgression, trespass, violation.

See

right

An interruption in friendly relations:

alienation, break, disaffection, estrangement, fissure, rent2, rift, rupture, schism, split.

See

assemble, help
verb
To make a hole or other opening in:

break (through), gap, hole, perforate, pierce, puncture.

See

open

To fail to fulfill (a promise) or conform to (a regulation):

break, contravene, infringe, transgress, violate.

See

do