Another word for offend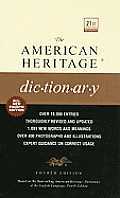 offend
insult
affront
outrage
These verbs mean to cause resentment, humiliation, or hurt. To
offend
is to cause displeasure, wounded feelings, or repugnance in another:
"He often offended men who might have been useful friends"
(John Lothrop Motley).
Insult
implies gross insensitivity, insolence, or contemptuous rudeness:
"I . . . refused to stay any longer in the room with him, because he had insulted me"
(Anthony Trollope). To
affront
is to insult openly, usually intentionally:
"He continued to belabor the poor woman in a studied effort to affront his hated chieftain"
(Edgar Rice Burroughs).
Outrage
implies the flagrant violation of a person's integrity, pride, or sense of right and decency:
"Agnes . . . was outraged by what seemed to her Rose's callousness"
(Mrs. Humphry Ward).
Search Thesaurus
---
Another word for offend
verb
To cause resentment or hurt by callous, rude behavior:

affront, huff, insult, miff, outrage, pique.

Idioms:

add insult to injury, give offense to.

See

attack, pain

To be very disagreeable to:

displease. (Slang) turn off.

Idioms:

give offense to, not set right (

or

well) with.

See

like, pain

To violate a moral or divine law:

err, sin, transgress, trespass.

See

right