Another word for discord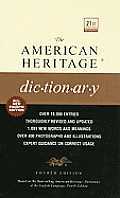 discord
strife
contention
dissension
conflict
clash
variance
These nouns refer to a state of disagreement and disharmony.
Discord
is a lack of harmony often marked by bickering and antipathy:
family discord.
Strife
usually implies a struggle, often destructive, between rivals or factions:
political strife.
Contention
suggests a dispute in the form of heated debate or quarreling:
lively contention among the candidates.
Dissension
implies difference of opinion that disrupts unity within a group:
rampant dissension among the staff.
Conflict
suggests antagonism of ideas or interests that often results in hostility or divisiveness:
conflict between smoking and nonsmoking factions.
Clash
involves irreconcilable ideas or interests:
a personality clash.
Variance
usually suggests discrepancy or incompatibility:
actions at variance with his principles.
Search Thesaurus
---
Another word for discord
noun
A state of disagreement and disharmony:

clash, conflict, confrontation, contention, difference, difficulty, disaccord, discordance, dissension, dissent, dissentience, dissidence, dissonance, faction, friction, inharmony, schism, strife, variance, war, warfare.

See

conflict
verb
To fail to be in accord:

clash, conflict, contradict, disaccord, jar.

Idiom:

go (

or

run) counter to.

See

agree