Another word for noise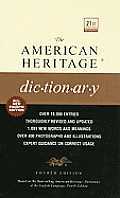 noise
din
racket
2
uproar
Pandemonium
hullabaloo
hubbub
clamor
Babel
These nouns refer to loud, confused, or disagreeable sound or sounds.
Noise
is the least specific:
deafened by the noise in the subway.
A
din
is a jumble of loud, usually discordant sounds:
the din of the factory.
Racket
is loud, distressing noise:
the racket made by trucks rolling along cobblestone streets.
Uproar, pandemonium,
and
hullabaloo
imply disorderly tumult together with loud, bewildering sound:
"The evening uproar of the howling monkeys burst out"

(W.H. Hudson);

"a pandemonium of dancing and whooping, drumming and feasting"

(Francis Parkman);

a tremendous hullabaloo in the agitated crowd.
Hubbub
emphasizes turbulent activity and concomitant din:
the hubbub of bettors, speculators, tipsters, and touts.
Clamor
is loud, usually sustained noise, as of a public outcry of dissatisfaction:
"not in the clamor of the crowded street"

(Henry Wadsworth Longfellow)

; a debate that was interrupted by a clamor of opposition.
Babel
stresses confusion of vocal sounds arising from simultaneous utterance and random mixture of languages:
guests chattering in a babel of tongues at the diplomatic reception.
Search Thesaurus
---
Another word for noise
noun
Sounds or a sound, especially when loud, confused, or disagreeable:

babel, clamor, din, hubbub, hullabaloo, pandemonium, racket, rumpus, tumult, uproar.

See

sounds
verb
To make (information) generally known:

advertise, blaze2, blazon, broadcast, bruit, circulate, disseminate, promulgate, propagate, spread.

Idioms:

spread far and wide, spread the word.

See

knowledge