Another word for cry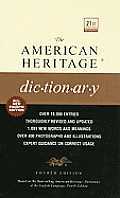 cry
weep
wail
keen
2
whimper
sob
blubber
1
These verbs mean to make inarticulate sounds of grief, unhappiness, or pain.
Cry
and
weep
both involve the shedding of tears;
cry
more strongly implies accompanying sound:
"She cried without trying to suppress any of the noisier manifestations of grief and confusion"
(J. D. Salinger).
"I weep for what I'm like when I'm alone"
(Theodore Roethke).
Wail
refers primarily to sustained, inarticulate mournful sound:
"The women . . . began to wail together; they mourned with shrill cries"
(Joseph Conrad).
Keen
suggests wailing and lamentation for the dead:
"It is the wild Irish women keening over their dead"
(George A. Lawrence).
Whimper
refers to low, plaintive, broken or repressed cries:
The condemned prisoner cowered and began to whimper for clemency.
Sob
describes weeping or a mixture of broken speech and weeping marked by convulsive breathing or gasping:
"sobbing and crying, and wringing her hands as if her heart would break"
(Laurence Sterne).
Blubber
refers to noisy shedding of tears accompanied by broken or inarticulate speech:
"When he drew out what had been a fiddle, crushed to morsels in the greatcoat, he blubbered aloud"
(Emily Brontë).
Search Thesaurus
---
Another word for cry
verb
noun