Another word for blame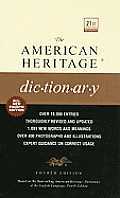 blame
fault
guilt
These nouns denote a sense of responsibility for an offense.
Blame
stresses censure or punishment for a lapse or misdeed for which one is held accountable:
The police laid the blame for the accident on the driver.
Fault
is culpability for wrongdoing or failure:
It is my own fault that I wasn't prepared for the exam.
Guilt
applies to willful wrongdoing and stresses moral culpability:
The prosecution had evidence of the defendant's guilt.
See Also Synonyms at
criticize
.
Search Thesaurus
---
Another word for blame
verb
To find fault with:

censure, criticize, fault, rap1. (Informal) cut up, pan. (Slang) knock.

See

praise
noun
Responsibility for an error or crime:

culpability, fault, guilt, onus.

See

start

A comment expressing fault:

censure, condemnation, criticism, denunciation, reprehension, reprobation. (Informal) pan. (Slang) knock.

See

praise