Another word for punish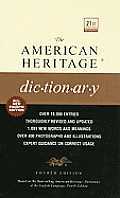 punish
correct
chastise
discipline
castigate
penalize
These verbs mean to subject a person to something negative for an offense, sin, or fault.
Punish
is the least specific:
The principal punished the students who were caught cheating.
To
correct
is to punish so that the offender will mend his or her ways:
Regulations formerly permitted prison wardens to correct unruly inmates.
Chastise
implies either corporal punishment or a verbal rebuke, as a means of effecting improvement in behavior:
I chastised the bully by giving him a thrashing. The sarcastic child was roundly chastised for insolence.
Discipline
stresses punishment inflicted by an authority in order to control or to eliminate unacceptable conduct:
The worker was disciplined for insubordination.
Castigate
means to censure or criticize severely, often in public:
The judge castigated the attorney for badgering the witness.
Penalize
usually implies the forfeiture of money or of a privilege or gain because rules or regulations have been broken:
Those who file their income-tax returns late will be penalized.
Search Thesaurus
---
Another word for punish
verb