Another word for scold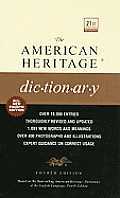 scold
upbraid
berate
revile
vituperate
rail
3
These verbs mean to reprimand or criticize angrily or vehemently.
Scold
implies reproof:
parents who scolded their child for being rude.
Upbraid
generally suggests a well-founded reproach, as one leveled by an authority:
upbraided by the supervisor for habitual tardiness.
Berate
suggests scolding or rebuking at length:
an angry customer who berated the clerk.
Revile
and
vituperate
especially stress the use of disparaging or abusive language:
critics who reviled the novel as unsophisticated pulp.
"The incensed priests . . . continued to raise their voices, vituperating each other in bad Latin"
(Sir Walter Scott).
Rail
suggests bitter, harsh, or denunciatory language:
"Why rail at fate? The mischief is your own"
(John Greenleaf Whittier).
Search Thesaurus
---
Another word for scold
verb
To criticize for a fault or an offense:

admonish, call down, castigate, chastise, chide, dress down, rap1, rebuke, reprimand, reproach, reprove, tax, upbraid. (Informal) bawl out, lambaste. (Slang) chew out.

Idioms:

bring (

or

call) (

or

take) to task, call on the carpet, haul (

or

rake) over the coals, let someone have it.

See

attack, praise
noun