Another word for praise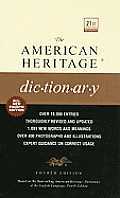 praise
acclaim
commend
extol
laud
These verbs mean to express approval or admiration. To
praise
is to voice approbation, commendation, or esteem:
"She was enthusiastically praising the beauties of Gothic architecture"
(Francis Marion Crawford).
Acclaim
usually implies hearty approbation warmly and publicly expressed:
The film was highly acclaimed by many critics.
Commend
suggests moderate or restrained approval, as that accorded by a superior:
The judge commended the jury for their hard work.
Extol
suggests exaltation or glorification:
"that sign of old age, extolling the past at the expense of the present"
(Sydney Smith).
Laud
connotes respectful or lofty, often inordinate praise:
"aspirations which are lauded up to the skies"
(Charles Kingsley).
Search Thesaurus
---
Another word for praise
noun
An expression of warm approval:

acclaim, acclamation, applause, celebration, commendation, compliment, encomium, eulogy, kudos, laudation, panegyric, plaudit.

See

praise

An expression of admiration or congratulation:

commendation, compliment, congratulation (often used in plural), tribute.

See

praise

The honoring of a deity, as in worship:

exaltation, extolment, glorification, laudation, magnification.

See

religion
verb