Another word for appreciate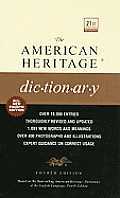 appreciate
value
prize
1
esteem
treasure
cherish
These verbs mean to have a highly favorable opinion of someone or something.
Appreciate
applies especially to high regard based on critical assessment, comparison, and judgment:
As immigrants, they appreciated their newfound freedom.
Value
implies high regard for the importance or worth of the object:
"In principle, the modern university values . . . the free exchange of ideas . . ."
(Eloise Salholz).
Prize
often suggests pride of possession:
"the nonchalance prized by teen-agers"
(Elaine Louie).
Esteem
implies respect:
"If he had never esteemed my opinion before, he would have thought highly of me then"
(Jane Austen).
Treasure
and
cherish
stress solicitous care and affectionate regard:
We treasure our freedom.
"They seek out the Salish Indian woman . . . to learn the traditions she cherishes"
(Tamara Jones).
Search Thesaurus
---
Another word for appreciate
verb
To recognize the worth, quality, importance, or magnitude of:

cherish, esteem, prize1, respect, treasure, value.

Idiom:

set store by.

See

praise