Another word for increase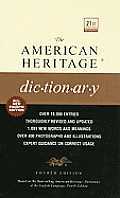 increase
expand
enlarge
extend
augment
multiply
1
These verbs mean to make or become greater or larger.
Increase
sometimes suggests steady growth:
The mayor's political influence rapidly increased.
"No machines will increase the possibilities of life. They only increase the possibilities of idleness"
(John Ruskin). To
expand
is to increase in size, area, volume, bulk, or range:
He inhaled deeply, expanding his chest.
"Work expands so as to fill the time available for its completion"
(C. Northcote Parkinson).
Enlarge
refers to expansion in size, extent, capacity, or scope:
The landowner enlarged her property by repeated purchases. My knowledge of literature has enlarged considerably since I joined a reading group.
To
extend
is to lengthen in space or time or to broaden in range:
The transit authority extended the subway line to the next town. The baseball season extends into October.
Augment
usually applies to what is already developed or well under way:
She augmented her collection of books each month. His depression augments with each visit to the hospital.
To
multiply
is to increase in number, especially by propagation or procreation:
"As for my cats, they multiplied"
(Daniel Defoe).
"May thy days be multiplied!"
(Sir Walter Scott).
Search Thesaurus
---
Another word for increase
verb
To make or become greater or larger:

aggrandize, amplify, augment, boost, build, build up, burgeon, enlarge, escalate, expand, extend, grow, magnify, mount, multiply, proliferate, rise, run up, snowball, soar, swell, upsurge, wax. (Informal) beef up.

See

increase

To produce sexually or asexually others of one's kind:

breed, multiply, procreate, proliferate, propagate, reproduce, spawn.

See

reproduction
noun
The act of increasing or rising:

aggrandizement, amplification, augment, augmentation, boost, buildup, enlargement, escalation, growth, hike, jump, multiplication, proliferation, raise, rise, swell, upsurge, upswing, upturn.

See

increase

The amount by which something is increased:

advance, boost, hike, increment, jump, raise, rise.

See

increase
(Obsolete)

The process by which an organism produces others of its kind:

breeding, multiplication, procreation, proliferation, propagation, reproduction, spawning.

See

reproduction