Another word for deplete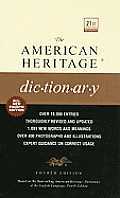 deplete
drain
exhaust
impoverish
enervate
These verbs all mean to weaken severely by removing something essential.
Deplete
refers to using up gradually and only hints at harmful consequences:
The campers' food supply was quickly depleted.
Drain
suggests gradual drawing off and harm:
War often drains a nation's economy.
Exhaust
stresses reduction to a point of uselessness:
"The resources of civilization are not yet exhausted"
(William Ewart Gladstone).
Impoverish
refers to severe reduction of resources or essential qualities:
"His death has eclipsed the gaiety of nations, and impoverished the public stock of harmless pleasure"
(Samuel Johnson).
Enervate
refers to weakening or destruction of vitality or strength:
Idleness enervates the will to succeed.
Search Thesaurus
---
Another word for deplete
verb
To lessen or weaken severely, as by removing something essential:

drain, exhaust, impoverish, sap2, use up.

See

give, increase, rich