Another word for degrade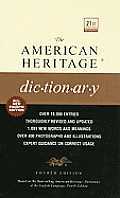 degrade
abase
debase
demean
2
humble
humiliate
These verbs mean to deprive of self-esteem or self-worth.
Degrade
implies reduction to a state of shame or disgrace:
"If I pitied you for crying … you should spurn such pity᠁ Rise, and don't degrade yourself into an abject reptile!"
(Emily Brontë).
Abase
refers principally to loss of rank or prestige:
"Meg pardoned him, and Mrs. March's grave face relaxed . . . when she heard him declare that he would … abase himself like a worm before the injured damsel"
(Louisa May Alcott).
Debase
implies reduction in quality or value:
"debasing the moral currency"
(George Eliot).
Demean
suggests lowering in social position:
"It puts him where he can make the advances without demeaning himself"
(William Dean Howells).
Humble
can refer to lowering in rank or, more often, to reducing in pride:
dreamed of humbling his opponent.
To
humiliate
is to subject to loss of self-respect or dignity:
a defeat that humiliated both army and nation.
See Also Synonyms at
demote
.
Search Thesaurus
---
Another word for degrade
verb
To deprive of esteem, self-worth, or effectiveness:

abase, demean2, humble, humiliate, mortify.

Idioms:

bring low, take down a peg.

See

respect, win