Another word for rise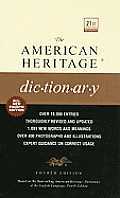 rise
ascend
climb
soar
tower
mount
1
These verbs mean to move upward from a lower to a higher position.
Rise
has the widest range of application:
We rose at dawn. The sun rises early in the summer. Prices rise and fall.
Ascend
frequently suggests a gradual step-by-step rise:
The plane took off and ascended steadily until it was out of sight.
Climb
connotes steady, often effortful progress, as against gravity:
"You climb up through the little grades and then get to the top"
(John Updike).
Soar
implies effortless ascent to a great height:
A lone condor soared above the Andean peaks.
To
tower
is to attain a height or prominence exceeding one's surroundings:
"the tall Lombardy poplar … towering high above all other trees"
(W.H. Hudson).
Mount
connotes a progressive climb to a higher level:
Our expenses mounted fearfully.
See Also Synonyms at
beginning
,
stem
1
.
Search Thesaurus
---
Another word for rise
verb
noun