Another word for annoy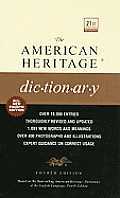 annoy
irritate
bother
irk
vex
provoke
aggravate
peeve
rile
These verbs mean to disturb or trouble a person, evoking moderate anger.
Annoy
refers to mild disturbance caused by an act that tries one's patience:
The sound of the printer annoyed me.
Irritate
is somewhat stronger:
I was irritated by their constant interruptions.
Bother
implies imposition:
In the end, his complaining just bothered the supervisor.
Irk
connotes a wearisome quality:
The city council's inactivity irked the community.
Vex
applies to an act capable of arousing anger or perplexity:
Hecklers in the crowd vexed the speaker.
Provoke
implies strong and often deliberate incitement to anger:
His behavior provoked me to reprimand the whole team.
Aggravate
is a less formal equivalent:
"Threats only served to aggravate people in such cases"
(William Makepeace Thackeray).
Peeve,
also somewhat informal, suggests a querulous, resentful response to a mild disturbance:
Your flippant answers peeved me.
To
rile
is to upset and to stir up:
It riled me to have to listen to such lies.
Search Thesaurus
---
Another word for annoy
verb
To trouble the nerves or peace of mind of, especially by repeated vexations:

aggravate, bother, bug, chafe, disturb, exasperate, fret, gall2, get, irk, irritate, nettle, peeve, provoke, put out, rile, ruffle, vex.

Idioms:

get in one's hair, get on one's nerves, get under one's skin.

See

feelings, pain