Another word for anger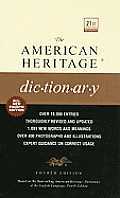 anger
rage
fury
ire
wrath
resentment
indignation
These nouns denote varying degrees of marked displeasure.
Anger,
the most general, is strong displeasure:
vented my anger by denouncing the supporters of the idea.
Rage
and
fury
imply intense, explosive, often destructive emotion:
smashed the glass in a fit of rage; directed his fury at the murderer.
Ire
is a term for anger most frequently encountered in literature:
"The best way to escape His ire/Is, not to seem too happy"
(Robert Browning).
Wrath
applies especially to anger that seeks vengeance or punishment:
saw the flood as a sign of the wrath of God.
Resentment
refers to indignant smoldering anger generated by a sense of grievance:
deep resentment that led to a strike.
Indignation
is righteous anger at something wrongful, unjust, or evil:
"public indignation about takeovers causing people to lose their jobs"
(Allan Sloan).
Search Thesaurus
---
Another word for anger
noun
A strong feeling of displeasure or hostility:

choler, indignation, irateness, ire.

See

feelings
verb
To cause to feel or show anger:

burn (up), enrage, incense1, infuriate, madden, provoke.

Idioms:

make one hot under the collar, make one's blood boil, put one's back up.

See

feelings

To be or become angry:

blow up, boil over, bristle, burn, explode, flare up, foam, fume, rage, seethe. (Informal) steam.

Idioms:

blow a fuse, blow a gasket, blow one's stack (

or

top), breathe fire, fly off the handle, get hot under the collar, hit the ceiling (

or

roof), lose one's temper, see red.

See

feelings