Another word for burn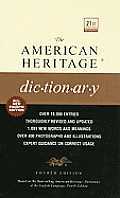 burn
1
scorch
singe
sear
1
char
1
parch
These verbs mean to injure or alter by means of intense heat or flames.
Burn,
the most general, applies to the effects of exposure to a source of heat or to something that can produce a similar effect:
burned the muffins in the oven.
Scorch
involves superficial burning that discolors or damages the texture of something:
scorched the shirt with the iron.
Singe
specifies superficial burning and especially the deliberate removal of projections such as feathers from a carcass before cooking:
singed my eyelashes when the fire flared up; singed the chicken before roasting it.
Sear
applies to surface burning of organic tissue:
seared the lamb over high heat.
To
char
is to use fire to reduce a substance to carbon or charcoal:
wood charred by the fire.
Parch
in this sense emphasizes the drying and often fissuring of a surface:
the hot sun that parched the soil.
Search Thesaurus
---
Another word for burn
verb
phrasal verb
burn out
noun