Another word for cool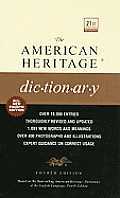 cool
composed
collected
unruffled
nonchalant
imperturbable
detached
These adjectives indicate absence of excitement or discomposure in a person, especially in times of stress.
Cool
usually implies merely a high degree of self-control, but it may also indicate aloofness:
"Keep strong, if possible. In any case, keep cool. Have unlimited patience"
(B.H. Liddell Hart).
"An honest hater is often a better fellow than a cool friend"
(John Stuart Blackie).
Composed
implies serenity arising from self-discipline:
The dancer was composed as she prepared for her recital.
Collected
suggests self-possession:
The witness remained collected throughout the questioning.
Unruffled
emphasizes calm despite circumstances that might elicit agitation:
"with contented mind and unruffled spirit"
(Anthony Trollope).
Nonchalant
describes a casual manner that may suggest, sometimes misleadingly, a lack of interest or concern:
He reacted to the news in a nonchalant manner.
Imperturbable
stresses unshakable calmness usually considered as an inherent trait:
"A man … /Cool, and quite English, imperturbable"
(Byron).
Detached
implies aloofness resulting either from lack of active concern or from resistance to emotional involvement:
He sat through the service with a detached air.
See Also Synonyms at
cold
.
Search Thesaurus
---
Another word for cool
adjective
verb
noun
(Slang)

A stable, calm state of the emotions:

aplomb, balance, collectedness, composure, coolness, equanimity, imperturbability, imperturbableness, nonchalance, poise, sang-froid, self-possession, unflappability.

See

calm, feelings