Another word for poor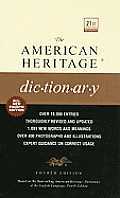 poor
indigent
needy
impecunious
penniless
impoverished
poverty-stricken
destitute
These adjectives mean lacking the money or the means for an adequate or comfortable life.
Poor
is the most general:
"Resolve not to be poor: whatever you have, spend less. Poverty is a great enemy to human happiness"
(Samuel Johnson).
Indigent
and
needy
refer to one in need or want:
indigent people living on the street; distributed food to needy families.
Impecunious
and
penniless
mean having little or no money:
"Certainly an impecunious Subaltern was not a catch"
(Rudyard Kipling).
He made poor investments which left him penniless.
One who is
impoverished
has been reduced to poverty:
an impoverished, third-world country.
Poverty-stricken
means suffering from poverty and miserably poor:
refugees living in poverty-stricken camps.
Destitute
means lacking any means of subsistence:
tenants left destitute by the fire.
Search Thesaurus
---
Another word for poor
adjective
Having little or no money or wealth:

beggarly, destitute, down-and-out, impecunious, impoverished, indigent, necessitous, needy, penniless, penurious, poverty-stricken. (Informal) broke, strapped.

Idioms:

hard up, on one's uppers.

See

rich

Below a standard of quality:

bad, bum1, unsatisfactory.

Idioms:

below par, not up to scratch (

or

snuff).

See

good

Of decidedly inferior quality:

base2, cheap, lousy, miserable, paltry, rotten, shoddy, sleazy, trashy. (Informal) cheesy. (Slang) crummy, schlocky.

See

good

Conspicuously deficient in quantity, fullness, or extent:

exiguous, meager, puny, scant, scanty, skimpy, spare, sparse, stingy, thin. (Slang) measly.

See

big, excess