Another word for lean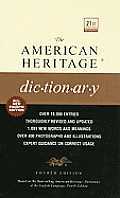 lean
2
spare
skinny
scrawny
lank
lanky
rawboned
gaunt
These adjectives mean lacking excess flesh.
Lean
emphasizes absence of fat:
fattened the lean cattle for market.
Spare
sometimes suggests trimness and good muscle tone:
"an old man, very tall and spare, with an ascetic aspect"
(William H. Mallock).
Skinny
and
scrawny
imply unattractive thinness, as with undernourishment:
The child has skinny legs with prominent knees.
"He

[had]

a long, scrawny neck that rose out of a very low collar"
(Winston Churchill).
Lank
describes one who is thin and tall, and
lanky
one who is thin, tall, and ungraceful:
"He was . . . exceedingly lank, with narrow shoulders"
(Washington Irving).
The boy had developed into a lanky adolescent.
Rawboned
suggests a thin, bony, gangling build:
a rawboned cowhand.
Gaunt
implies boniness and a haggard appearance; it may suggest illness or hardship:
a white-haired pioneer, her face gaunt from overwork.
Search Thesaurus
---
Another word for lean
verb
To depart or cause to depart from true vertical or horizontal:

cant1, heel2, incline, list2, rake2, slant, slope, tilt, tip2.

See

straight
noun
adjective
Having little flesh or fat on the body:

angular, bony, fleshless, gaunt, lank, lanky, meager, rawboned, scrawny, skinny, slender, slim, spare, thin, twiggy, weedy.

Idioms:

all skin and bones, thin as a rail.

See

fat

Marked by or consisting of few words that are carefully chosen:

brief, compendious, concise, laconic, short, succinct, summary, terse.

See

big, style, words