Another word for fat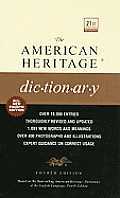 fat
obese
corpulent
fleshy
portly
stout
pudgy
rotund
plump
1
chubby
These adjectives mean having an abundance and often an excess of flesh.
Fat
implies excessive weight and generally has negative connotations:
was getting fat and decided to exercise.
Obese
and
corpulent
imply gross overweight:
"a woman of robust frame . . . though stout, not obese"
(Charlotte Brontë).
The dancer was corpulent but surprisingly graceful.
Fleshy
implies a not necessarily excessive abundance of flesh:
firm, fleshy arms.
Portly
refers to bulk combined with a stately or imposing bearing:
"a portly, rubicund man of middle age"
(Winston Churchill).
Stout
denotes a thickset, bulky figure:
a painting of stout peasants.
Pudgy
means short and fat:
pudgy fingers.
Rotund
suggests roundness of figure, often in a squat person:
"this pink-faced rotund specimen of prosperity"
(George Eliot).
Plump
and
chubby
apply to a pleasing fullness of figure:
a plump little toddler; chubby cheeks.
Search Thesaurus
---
Another word for fat
noun
An amount or quantity beyond what is needed, desired, or appropriate:

excess, glut, overage, overflow, overmuch, overrun, overstock, oversupply, superfluity, surplus, surplusage.

See

excess
adjective