Another word for common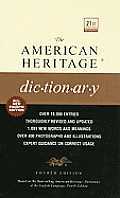 common
ordinary
familiar
vulgar
These adjectives describe what is generally known or frequently encountered.
Common
applies to what takes place often, is widely used, or is well known:
The botanist studied the common dandelion.
The term also implies coarseness or a lack of distinction:
My wallet was stolen by a common thief.
Ordinary
describes something usual that is indistinguishable from others, sometimes derogatorily:
A ballpoint pen is adequate for ordinary purposes. The critic gave the ordinary performance a mediocre review.
Familiar
applies to what is well known or quickly recognized:
Most children can recite familiar nursery rhymes.
Vulgar
describes association with the great mass of people and often connotes lack of refinement:
"He

[Shakespeare]

was not something sacred and aloof from the vulgar herd of men"
(William Hazlitt).
See Also Synonyms at
general
.
Search Thesaurus
---
Another word for common
adjective
noun
The common people.

Used in plural: commonality, commonalty, commoner (used in plural), crowd, hoi polloi, mass (used in plural), mob, pleb (used in plural), plebeian (used in plural), populace, public, ruck1, third estate.

See

over