Another word for average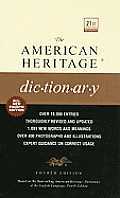 average
medium
mediocre
fair
1
middling
indifferent
tolerable
These adjectives indicate a middle position on a scale of evaluation.
Average
and
medium
apply to what is midway between extremes and imply both sufficiency and lack of distinction:
a novel of average merit; an orange of medium size.
Mediocre
stresses the undistinguished aspect of what is average:
"The caliber of the students . . . has gone from mediocre to above average"
(Judy Pasternak). What is
fair
is passable but substantially below excellent:
in fair health.
Middling
refers to a ranking between average and mediocre:
gave a middling performance.
Indifferent
suggests neutrality:
"His home, alas, was but an indifferent attic"
(Edward Everett Hale). Something
tolerable
is merely acceptable:
prepared a tolerable meal.
Search Thesaurus
---
Another word for average
noun
adjective
Of moderately good quality but less than excellent:

acceptable, adequate, all right, common, decent, fair, fairish, goodish, moderate, passable, respectable, satisfactory, sufficient, tolerable. (Informal) OK, tidy.

See

good

Being of no special quality or type:

common, commonplace, cut-and-dried, formulaic, garden, garden-variety, indifferent, mediocre, ordinary, plain, routine, run-of-the-mill, standard, stock, undistinguished, unexceptional, unremarkable.

See

good, usual