Another word for proportion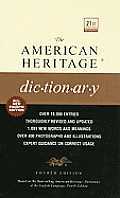 proportion
harmony
symmetry
balance
These nouns mean aesthetic arrangement marked by proper distribution of elements.
Proportion
is the agreeable relation of parts within a whole:
a house with rooms of gracious proportion.
Harmony
is the pleasing interaction or appropriate combination of elements:
the harmony of your facial features.
Symmetry
and
balance
both imply an arrangement of parts on either side of a dividing line, but
symmetry
frequently emphasizes mirror-image correspondence of parts, while
balance
often suggests dissimilar parts that offset each other harmoniously:
flowers planted in perfect symmetry around the pool.
"In all perfectly beautiful objects, there is found the opposition of one part to another, and a reciprocal balance"
(John Ruskin).
Search Thesaurus
---
Another word for proportion
noun
Relative intensity or amount, as of a quality or attribute:

degree, extent, magnitude, measure.

See

big

Satisfying arrangement marked by even distribution of elements, as in a design:

balance, harmony, symmetry.

See

beautiful
verb
To bring into accord:

accommodate, attune, conform, coordinate, harmonize, integrate, reconcile, tune.

See

agree