Another word for usual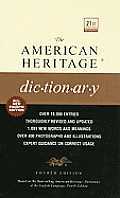 usual
habitual
customary
accustomed
These adjectives apply to what is expected or familiar because it occurs frequently or recurs regularly.
Usual
describes what accords with normal, common, or ordinary practice or procedure:
"The parson said the usual things about the sea—its blueness . . . its beauty"
(George du Maurier).
Habitual
implies repetition and force of habit:
a habitual liar.
Customary
and
accustomed
refer to conformity with prevailing customs or conventions:
"It is the customary fate of new truths to begin as heresies and to end as superstitions"
(Thomas H. Huxley).
She resolved the difficulty with her accustomed resourcefulness.
Search Thesaurus
---
Another word for usual
adjective
Commonly encountered:

average, common, commonplace, general, normal, ordinary, typical.

See

surprise
noun
A regular or customary matter, condition, or course of events:

commonplace, norm, ordinary, rule.

See

usual