Another word for surprise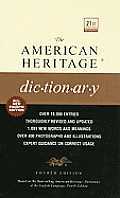 surprise
astonish
amaze
astound
dumbfound
flabbergast
These verbs mean to affect a person strongly as being unexpected or unusual. To
surprise
is to fill with often sudden wonder or disbelief as being unanticipated or out of the ordinary:
"Never tell people

how

to do things. Tell them

what

to do and they will surprise you with their ingenuity"
(George S. Patton).
Astonish
suggests overwhelming surprise:
The sight of such an enormous crowd astonished us.
Amaze
implies astonishment and often bewilderment:
The violinist's virtuosity has amazed audiences all over the world.
Astound
connotes shock, as from something unprecedented in one's experience:
We were astounded at the beauty of the mountains.
Dumbfound
adds to
astound
the suggestion of perplexity and often speechlessness:
His question dumbfounded me, and I could not respond.
Flabbergast
is used as a more colorful equivalent of
astound, astonish,
or
amaze:
"The aldermen … were … flabbergasted; they were speechless from bewilderment"
(Benjamin Disraeli).
Search Thesaurus
---
Another word for surprise
verb
To come upon, especially suddenly or unexpectedly:

catch, hit on (or upon), take. (Informal) hit.

See

surprise