Another word for frighten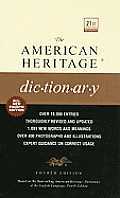 frighten
scare
alarm
terrify
terrorize
startle
panic
These verbs mean to cause a person to experience fear.
Frighten
and the less formal
scare
are the most widely applicable:
"The Count's mysterious warning frightened me at the time"
(Bram Stoker).
The angry dog scared the small child.
Alarm
implies the often sudden onset of apprehension:
Her sudden weight loss alarmed her doctor.
Terrify
implies overwhelming, often paralyzing fear:
"It is the coming of death that terrifies me"
(Oscar Wilde).
Terrorize
implies intimidation and sometimes suggests deliberate coercion:
"The decent citizen was terrorized into paying public blackmail"
(Arthur Conan Doyle).
Startle
suggests a momentary shock that may cause a sudden, involuntary movement of the body:
The clap of thunder startled us.
Panic
implies sudden frantic fear that often impairs self-control and rationality:
The realistic radio drama panicked the listeners who tuned in after it had begun.
Search Thesaurus
---
Another word for frighten
verb