Another word for dismay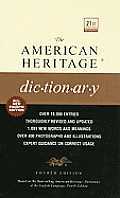 dismay
appall
daunt
horrify
shake
These verbs mean to deprive a person of courage or the power to act as a result of fear or anxiety.
Dismay
is the least specific:
Plummeting stock prices dismayed speculators.
Appall
implies a sense of helplessness caused by an awareness of the enormity of something:
"for as this appalling ocean surrounds the verdant land"
(Herman Melville).
Daunt
suggests an abatement of courage:
"captains courageous, whom death could not daunt"
(Anonymous ballad).
Horrify
implies dread, shock, or revulsion:
The citizens were horrified by the possibility of nuclear war.
To
shake
is to dismay profoundly:
"A little swift brutality shook him to the very soul"
(John Galsworthy).
See Also Synonyms at
fear
.
Search Thesaurus
---
Another word for dismay
verb
noun
A sudden or complete loss of courage in the face of trouble or danger:

consternation.

See

fear