Another word for ghastly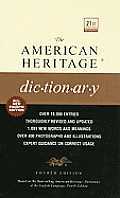 ghastly
grim
gruesome
grisly
macabre
lurid
These adjectives describe what is shockingly repellent in aspect or appearance.
Ghastly
applies to what inspires shock or horror because it suggests death:
ghastly wounds.
Grim
refers to what repels because of its stern or fierce aspect or its harsh, relentless nature:
the grim task of burying the victims of the earthquake.
Gruesome
and
grisly
describe what horrifies or revolts because of its appalling crudity or utter inhumanity:
a gruesome murder; grisly jokes about cadavers.
Macabre
suggests the horror of death and decay:
macabre stories about a madman.
Lurid
sometimes refers to an unnatural hue suggestive of death:
The ill patient's skin took on a lurid pallor.
More often, the term describes what shocks because of its terrible and ghastly nature:
lurid crimes.
At other times, it merely refers to glaring and usually unsavory sensationalism:
a lurid account of the accident.
Search Thesaurus
---
Another word for ghastly
adjective