Another word for weird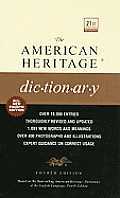 weird
eerie
uncanny
unearthly
These adjectives refer to what is of a mysteriously strange, usually frightening nature.
Weird
may suggest the operation of supernatural influences, or merely the odd or unusual:
"The person of the house gave a weird little laugh"
(Charles Dickens).
"There is a weird power in a spoken word"
(Joseph Conrad). Something
eerie
inspires fear or uneasiness and implies a sinister influence:
"At nightfall on the marshes, the thing was eerie and fantastic to behold"
(Robert Louis Stevenson).
Uncanny
refers to what is unnatural and peculiarly unsettling:
"The queer stumps … had uncanny shapes, as of monstrous creatures"
(John Galsworthy). Something
unearthly
seems so strange and unnatural as to come from or belong to another world:
"He could hear the unearthly scream of some curlew piercing the din"
(Henry Kingsley).
Search Thesaurus
---
Another word for weird
adjective
Of a mysteriously strange and usually frightening nature:

eerie, uncanny, unearthly. (Informal) spooky.

See

fear, usual

Deviating from the customary:

bizarre, cranky, curious, eccentric, erratic, freakish, idiosyncratic, odd, outlandish, peculiar, quaint, queer, quirky, singular, strange, unnatural, unusual. (Slang) kooky, screwball. (British Slang) rum, rummy2.

See

usual