Another word for real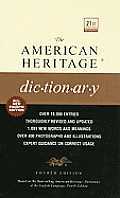 real
1
actual
true
existent
These adjectives mean not being imaginary but having verifiable existence.
Real
implies authenticity, genuineness, or factuality:
Don't lose the bracelet; it's made of real gold. She showed real sympathy for my predicament.
Actual
means existing and not merely potential or possible:
"rocks, trees … the

actual

world"
(Henry David Thoreau).
True
implies consistency with fact, reality, or actuality:
"It is undesirable to believe a proposition when there is no ground whatever for supposing it true"
(Bertrand Russell).
Existent
applies to what has life or being:
Much of the beluga caviar existent in the world is found near the Caspian Sea.
See Also Synonyms at
authentic
.
Search Thesaurus
---
Another word for real
adjective