Another word for valid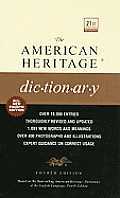 valid
sound
2
cogent
convincing
These adjectives describe assertions, arguments, conclusions, reasons, or intellectual processes that are persuasive because they are well founded. What is
valid
is based on or borne out by truth or fact or has legal force:
a valid excuse; a valid claim.
What is
sound
is free from logical flaws or is based on valid reasoning:
a sound theory; sound principles.
Something
cogent
is both sound and compelling:
cogent testimony; a cogent explanation.
Convincing
implies the power to dispel doubt or overcome resistance or opposition:
convincing proof.
Search Thesaurus
---
Another word for valid
adjective
Based on good judgment, reasoning, or evidence:

cogent, just, solid, sound2, tight, well-founded, well-grounded.

See

good, reason

Worthy of belief, as because of precision or faithfulness to an original:

authentic, authoritative, convincing, credible, faithful, true, trustworthy.

See

true