Another word for serious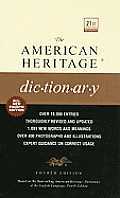 serious
sober
grave
2
solemn
earnest
1
sedate
1
staid
These adjectives refer to manner, appearance, disposition, or acts marked by absorption in thought, pressing concerns, or significant work.
Serious
implies a concern with responsibility and work as opposed to play:
serious students of music.
Sober
emphasizes circumspection and self-restraint:
"My sober mind was no longer intoxicated by the fumes of politics"
(Edward Gibbon).
Grave
suggests the dignity and somberness associated with weighty matters:
"a quiet, grave man, busied in charts, exact in sums, master of the art of tactics"
(Walter Bagehot).
Solemn
often adds to
grave
the suggestion of impressiveness:
the judge's solemn tone as she handed down her decision.
Earnest
implies sincerity and intensity of purpose:
disputants who showed an earnest desire to reach an equitable solution.
Sedate
implies a composed, dignified manner:
"One of those calm, quiet, sedate natures, to whom the temptations of turbulent nerves or vehement passions are things utterly incomprehensible"
(Harriet Beecher Stowe).
Staid
emphasizes dignity and an often strait-laced observance of propriety:
"a grave and staid God-fearing man"
(Tennyson).
Search Thesaurus
---
Another word for serious
adjective