Another word for pensive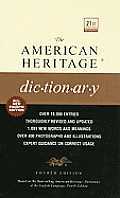 pensive
contemplative
reflective
meditative
thoughtful
These adjectives mean characterized by or disposed to thought, especially serious or deep thought.
Pensive
often connotes a wistful, dreamy, or sad quality:
"while pensive poets painful vigils keep"
(Alexander Pope).
Contemplative
implies slow directed consideration, often with conscious intent of achieving better understanding or spiritual or aesthetic enrichment:
"The Contemplative Atheist is rare … And yet they seem to be more than they are"
(Francis Bacon).
Reflective
suggests careful analytical deliberation, as in reappraising past experience:
"Cromwell was of the active, not the reflective temper"
(John Morley).
Meditative
implies earnest sustained thought:
The scholar was reticent, aloof, and meditative.
Thoughtful
can refer to absorption in thought or to the habit of reflection and circumspection:
Thoughtful voters carefully considered the candidates.
Search Thesaurus
---
Another word for pensive
adjective
Of, characterized by, or disposed to thought:

cogitative, contemplative, deliberative, excogitative, meditative, reflective, ruminative, speculative, thinking, thoughtful.

Idiom:

in a brown study.

See

thoughts