Another word for trivial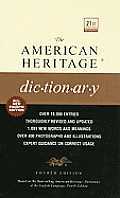 trivial
trifling
paltry
petty
picayune
These adjectives all apply to what is small and unimportant.
Trivial
and
trifling
refer to what is so insignificant as to be utterly commonplace or unremarkable:
"I think all Christians . . . agree in the essential articles, and that their differences are trivial"
(Samuel Johnson).
"I regret the trifling narrow contracted education of the females of my own country"
(Abigail Adams).
Paltry
describes what falls so far short of what is required or desired that it arouses contempt:
"He . . . considered the prize too paltry for the lives it must cost"
(John Lothrop Motley).
Petty
can refer to what is of minor or secondary significance or size:
"Our knights are limited to petty enterprises"
(Sir Walter Scott). What is
picayune
is of negligible value or importance:
a picayune infraction of the law.
Search Thesaurus
---
Another word for trivial
adjective
Not of great importance:

inconsequent, inconsequential, insignificant, little, unimportant.

See

big