Another word for work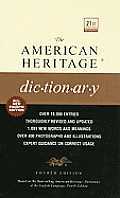 work
labor
toil
1
drudgery
travail
These nouns refer to physical or mental effort expended to produce or accomplish something.
Work
is the most widely applicable:
"Which of us … is to do the hard and dirty work for the rest—and for what pay?"
(John Ruskin).
"A work that aspires … to the condition of art should carry its justification in every line"
(Joseph Conrad).
Labor
usually implies human work, especially of a hard physical or intellectual nature:
"garner the fruits of their own labors"
(Roger Casement).
Toil
applies principally to strenuous, fatiguing labor:
"I have nothing to offer but blood, toil, tears and sweat"
(Winston S. Churchill).
Drudgery
suggests dull, wearisome, or monotonous work:
"the drudgery of penning definitions and marking quotations for transcription"
(Thomas Macaulay).
Travail
connotes arduous work involving pain or suffering:
"prisoners of the splendor and travail of the earth"
(Henry Beston).
Search Thesaurus
---
Another word for work
noun
Physical exertion that is usually difficult and exhausting:

drudgery, labor, moil, toil, travail. (Informal) sweat. (Chiefly British) fag.

Idiom:

sweat of one's brow.

See

work

Activity pursued as a livelihood:

art, business, calling, career, craft, employment, job, line, métier, occupation, profession, pursuit, trade, vocation. (Slang) racket. (Archaic) employ.

See

action

Something that is the result of creative effort:

composition, opus, piece, production.

See

make

An issue of printed material offered for sale or distribution:

opus, publication, title, volume.

See

words

A building or complex in which an industry is located.

Used in plural: factory, mill, plant.

See

make, place

The technique, style, and quality of working:

craftsmanship, workmanship.

See

work
(Informal)

An amount or quantity from which nothing is left out or held back.

Used in plural: aggregate, all, entirety, everything, gross, sum, total, totality, whole.

Idioms:

everything but (

or

except) the kitchen sink, lock, stock, and barrel, the whole ball of wax (

or

kit and caboodle) (

or

megillah) (

or

nine yards) (

or

shebang).

See

part
verb
To exert one's mental or physical powers, usually under difficulty and to the point of exhaustion:

drive, fag, labor, moil, strain1, strive, sweat, toil, travail, tug.

Idiom:

break one's back (

or

neck).

See

work

To arrive at an answer to (a mathematical problem):

solve, work out. (Informal) figure out.

See

reason

To handle in a way so as to mix, form, and shape:

knead, manipulate.

See

touch

To prepare (soil) for the planting and raising of crops:

cultivate, culture, dress, tend2, till.

See

prepared, touch
phrasal verb
work out
phrasal verb
work up