Another word for business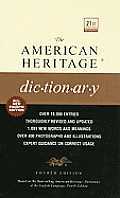 business
industry
commerce
trade
traffic
These nouns apply to forms of activity that have the objective of supplying commodities.
Business
pertains broadly to commercial, financial, and industrial activity:
decided to go into the oil business.
Industry
entails the production and manufacture of goods or commodities, especially on a large scale:
the computer industry.
Commerce
and
trade
refer to the exchange and distribution of goods or commodities:
laws regulating interstate commerce; involved in the domestic fur trade.
Traffic
pertains in particular to businesses engaged in the transportation of goods or passengers:
renovated the docks to attract shipping traffic.
The word may also suggest illegal trade:
discovered a brisk traffic in stolen goods.
See Also Synonyms at
affair
.
Search Thesaurus
---
Another word for business
noun