Another word for perform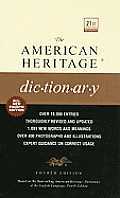 perform
execute
accomplish
achieve
effect
fulfill
discharge
These verbs signify to carry through to completion. To
perform
is to carry out an action, undertaking, or procedure, often with great skill or care.
The ship's captain performed the wedding ceremony. Laser experiments are performed regularly in the laboratory.
Execute
implies performing a task or putting something into effect in accordance with a plan or design:
"To execute laws is a royal office; to execute orders is not to be a king"
(Edmund Burke).
Accomplish
connotes the successful completion of something, often of something that requires tenacity or talent:
"Make one brave push and see what can be accomplished in a week"
(Robert Louis Stevenson). To
achieve
is to accomplish something, often something significant, especially despite difficulty:
"Some are born great . . . Some achieve greatness . . . And some have greatness thrust upon them"
(Shakespeare).
Effect
suggests the power of an agent to bring about a desired result:
The prescribed antibiotics didn't effect a complete cure.
To
fulfill
is to live up to expectations or satisfy demands, wishes, or requirements:
All their desires could not be fulfilled.
To
discharge
an obligation or duty is to perform all the steps necessary for its fulfillment:
"I have found it impossible . . . to discharge my duties as King as I would wish to do"
(Edward VIII).
Search Thesaurus
---
Another word for perform
verb