Another word for effect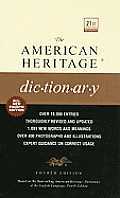 effect
consequence
result
outcome
upshot
sequel
These nouns denote an occurrence, situation, or condition that is caused by an antecedent. An
effect
is produced by the action of an agent or a cause and follows it in time:
"Every cause produces more than one effect"
(Herbert Spencer). A
consequence
has a less sharply definable relationship to its cause:
"Servitude is at once the consequence of his crime and the punishment of his guilt"
(John P. Curran). A
result
is viewed as the end product of the operation of the cause:
"Judging from the results I have seen … I cannot say … that I agree with you"
(William H. Mallock). An
outcome
more strongly implies finality and may suggest the operation of a cause over a relatively long period:
The trial's outcome might have changed if the defendant had testified.
An
upshot
is a decisive result, often of the nature of a climax:
"The upshot of the matter … was that she showed both of them the door"
(Robert Louis Stevenson). A
sequel
is a consequence that ensues after a lapse of time:
"Our dreams are the sequel of our waking knowledge"
(Ralph Waldo Emerson).
See Also Synonyms at
perform
.
Search Thesaurus
---
Another word for effect
noun
verb
To be the cause of:

bring, bring about, bring on, cause, effectuate, generate, induce, ingenerate, lead to, make, occasion, result in, secure, set off, stir1 (up), touch off, trigger.

Idioms:

bring to pass (

or

effect), give rise to.

See

start

To bring about and carry to a successful conclusion:

bring off, carry out, carry through, effectuate, execute, put through. (Informal) swing.

See

do