Another word for incisive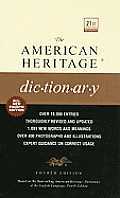 incisive
trenchant
biting
cutting
crisp
These adjectives refer to keenness and forcefulness of thought, expression, or intellect.
Incisive
and
trenchant
suggest penetration to the heart of a subject and clear, sharp, and vigorous expression:
an incisive report; trenchant wit.
Biting
and
cutting
often have a sarcastic or sardonic quality capable of wounding or stinging:
"Biting remarks revealed her attitude of contempt"
(D.H. Lawrence).
"He can say the driest, most cutting things in the quietest of tones"
(Charlotte Brontë).
Crisp
suggests clarity, conciseness, and briskness:
a crisp retort.
Search Thesaurus
---
Another word for incisive
adjective
Possessing or displaying perceptions of great accuracy and sensitivity:

acute, keen1, penetrating, perceptive, probing, sensitive, sharp, trenchant.

See

careful, sharp