Another word for clever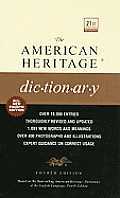 clever
ingenious
shrewd
These adjectives refer to mental adroitness or to practical ingenuity and skill.
Clever
is the most comprehensive:
"Everybody's family doctor was remarkably clever, and was understood to have immeasurable skill in the management and training of the most skittish or vicious diseases"
(George Eliot).
Ingenious
implies originality and inventiveness:
"an ingenious solution to the storage problem"
(Linda Greider).
Shrewd
emphasizes mental astuteness and practical understanding:
"a woman of shrewd intellect"
(Leslie Stephen).
Search Thesaurus
---
Another word for clever
adjective
Mentally quick and original:

alert, bright, intelligent, keen1, quick, quick-witted, sharp, sharp-witted, smart.

Idiom:

smart as a whip.

See

ability

Exhibiting or possessing skill and ease in performance:

adroit, deft, dexterous, facile, handy, nimble, slick.

See

ability

Amusing or pleasing because of wit or originality:

scintillating, smart, sparkling, witty.

See

laughter