Another word for active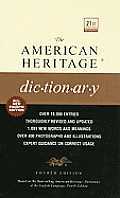 active
energetic
dynamic
vigorous
lively
These adjectives mean engaged in activity.
Active
means moving, doing, or functioning:
an active toddler; an active imagination; saw active service in the army.
Energetic
suggests sustained enthusiastic activity:
an energetic competitor.
Dynamic
connotes energy and forcefulness that often inspires others:
a dynamic leader.
Vigorous
implies healthy strength and robustness:
a vigorous crusader against drunk driving.
Lively
suggests animated alertness:
a lively interest in politics.
Search Thesaurus
---
Another word for active
adjective
In action or full operation:

alive, functioning, going, operating, operative, running, working.

See

action, awareness

Disposed to action:

brisk, driving, dynamic, dynamical, energetic, enterprising, lively, peppy, sprightly, spry, vigorous, zippy. (Informal) snappy.

See

action