Another word for moving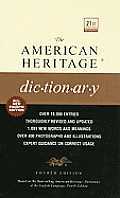 moving
stirring
poignant
touching
affecting
These adjectives mean arousing or capable of arousing deep, usually somber emotion.
Moving
is the least specific:
"A … widow … has laid her case of destitution before him in a very moving letter"
(Nathaniel Hawthorne). Something
stirring
excites strong, turbulent, but not unpleasant feelings:
a stirring speech about patriotism.
Poignant
suggests the evocation of keen, painful emotion:
"Poignant grief cannot endure forever"
(W.H. Hudson).
Touching
emphasizes sympathy or tenderness:
a touching eulogy.
Affecting
applies especially to what is heart-rending or bittersweet:
an affecting photo of the hostages' release.
Search Thesaurus
---
Another word for moving
adjective
Capable of moving or being moved from place to place:

mobile, movable, transportable, traveling.

See

move