Another word for still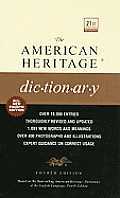 still
1
quiet
silent
noiseless
soundless
These adjectives mean marked by or making no sound, noise, or movement.
Still
implies lack of motion or disturbance and often connotes rest or tranquillity:
"But after tempest . . . /There came a day as still as heaven"
(Tennyson).
Quiet
suggests the absence of bustle, tumult, or agitation:
"life being very short, and the quiet hours of it few"
(John Ruskin).
Silent
can suggest a profound hush:
"I like the silent church before the service begins"
(Ralph Waldo Emerson).
Noiseless
and
soundless
imply the absence of disturbing sound:
"th' inaudible and noiseless foot of time"
(Shakespeare).
"the soundless footsteps on the grass"
(John Galsworthy).
Search Thesaurus
---
Another word for still
adjective
noun
The absence of sound or noise:

hush, noiselessness, quiet, quietness, silence, soundlessness, stillness.

See

sounds
adverb
In addition:

additionally, also, besides, further, furthermore, item, likewise, more, moreover, too, yet.

Idioms:

as well, to boot.

See

increase

In spite of a preceding event or consideration:

all the same, however, nevertheless, nonetheless, yet. (Informal) still and all.

Idiom:

be that as it may.

See

affirm
verb