Another word for relieve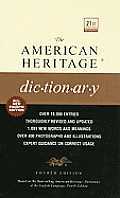 relieve
allay
alleviate
assuage
lighten
2
mitigate
palliate
These verbs mean to make something less severe or more bearable. To
relieve
is to make more endurable something causing discomfort or distress:
"that misery which he strives in vain to relieve"
(Henry David Thoreau).
Allay
suggests at least temporary relief from what is burdensome or painful:
"This music crept by me upon the waters,/Allaying both their fury and my passion/With its sweet air"
(Shakespeare).
Alleviate
connotes temporary lessening of distress without removal of its cause:
"No arguments shall be wanting on my part that can alleviate so severe a misfortune"
(Jane Austen). To
assuage
is to soothe or make milder:
assuaged his guilt by confessing to the crime.
Lighten
signifies to make less heavy or oppressive:
legislation that would lighten the taxpayer's burden.
Mitigate
and
palliate
connote moderating the force or intensity of something that causes suffering:
"I … prayed to the Lord to mitigate a calamity"
(John Galt).
"Men turn to him in the hour of distress, as of all statesmen the most fitted to palliate it"
(William E.H. Lecky).
Search Thesaurus
---
Another word for relieve
verb