Another word for bright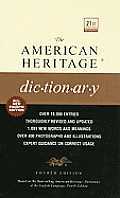 bright
brilliant
radiant
lustrous
lambent
luminous
incandescent
effulgent
These adjectives refer to what emits or reflects light.
Bright
is the most general:
bright sunshine; a bright blue.
Brilliant
implies intense brightness and often suggests sparkling or gleaming light:
a brilliant color; a brilliant gemstone.
Something
radiant
emits or seems to emit light in rays:
a radiant sunrise; a radiant smile.
A
lustrous
object reflects an agreeable sheen:
thick, lustrous auburn hair.
Lambent
applies to a soft, flickering light:
"its tranquil streets, bathed in the lambent green of budding trees"
(James C. McKinley).
Luminous
especially refers to something that glows in the dark:
a luminous watch dial.
Incandescent
stresses burning brilliance:
Flames consist of incandescent gases.
Effulgent
suggests splendid radiance:
"The crocus, the snowdrop, and the effulgent daffodil are considered bright harbingers of spring"
(John Gould).
See Also Synonyms at
intelligent
.
Search Thesaurus
---
Another word for bright
adjective