Another word for dark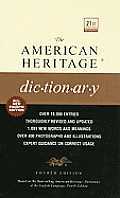 dark
dim
murky
dusky
obscure
opaque
shady
shadowy
These adjectives indicate the absence of light or clarity.
Dark,
the most widely applicable, can refer to insufficiency of illumination for seeing (
a dark evening
), deepness of shade or color (
dark brown
), absence of cheer (
a dark, somber mood
), or lack of rectitude (
a dark past
).
Dim
suggests lack of clarity of outline:
"life and the memory of it cramped,/dim, on a piece of Bristol board"
(Elizabeth Bishop). It can also apply to a source of light to indicate insufficiency:
"storied Windows richly dight,/Casting a dim religious light"
(John Milton).
Murky
implies darkness, often extreme, such as that produced by smoke or fog:
"The path was altogether indiscernible in the murky darkness which surrounded them"
(Sir Walter Scott).
Dusky
suggests the dimness that is characteristic of diminishing light, as at twilight:
"The dusky night rides down the sky,/And ushers in the morn"
(Henry Fielding). Also, it often refers to deepness of shade of a color:
"A dusky blush rose to her cheek"
(Edith Wharton).
Obscure
usually means unclear to the mind or senses, but it can refer to physical darkness:
the obscure rooms of a shuttered mansion.
Opaque
means incapable of being penetrated by light:
an opaque window shade
; figuratively it applies to something that is unintelligible:
opaque philosophical arguments.
Shady
refers literally to what is sheltered from light, especially sunlight (
a shady grove of pines
) or figuratively to what is of questionable honesty (
shady business deals
).
Shadowy
also implies obstructed light (
a shadowy path
) but may suggest shifting illumination and indistinctness:
"

[He]

retreated from the limelight to the shadowy fringe of music history"
(Charles Sherman). It can also refer to something that seems to lack substance and is mysterious or sinister:
a shadowy figure in a black cape.
Search Thesaurus
---
Another word for dark
adjective
noun