Another word for glad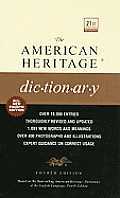 glad
1
happy
cheerful
lighthearted
joyful
joyous
These adjectives mean being in or showing good spirits.
Glad
often refers to the feeling that results from the gratification of a wish or from satisfaction with immediate circumstances:
"Some folks rail against other folks, because other folks have what some folks would be glad of"
(Henry Fielding).
Happy
applies to a pleasurable feeling of contentment:
"Ask yourself whether you are happy, and you cease to be so"
(John Stuart Mill).
Cheerful
suggests characteristic good spirits:
a cheerful volunteer.
Lighthearted
stresses the absence of care:
"He whistles as he goes, lighthearted wretch,/Cold and yet cheerful"
(William Cowper).
Joyful
and
joyous
suggest lively, often exultant happiness:
a joyful heart; joyous laughter.
Search Thesaurus
---
Another word for glad
adjective