Another word for proud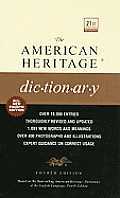 proud
arrogant
haughty
disdainful
supercilious
These adjectives mean characterized by an inflated ego and disdain for what one considers inferior:
Proud
can suggest justifiable self-satisfaction but often implies conceit:
"There is such a thing as a man being too proud to fight"
(Woodrow Wilson). One who is
arrogant
is overbearingly proud and demands excessive power or consideration:
an arrogant and pompous professor, unpopular with students and colleagues alike.
Haughty
suggests proud superiority, as by reason of high status:
"Her laugh was satirical, and so was the habitual expression of her arched and haughty lip"
(Charlotte Brontë).
Disdainful
emphasizes scorn or contempt:
"Nor

[let]

grandeur hear with a disdainful smile,/The short and simple annals of the poor"
(Thomas Gray).
Supercilious
implies haughty disdain and aloofness:
"His mother eyed me in silence with a supercilious air"
(Tobias Smollett).
Search Thesaurus
---
Another word for proud
adjective
Properly valuing oneself, one's honor, or one's dignity:

prideful, self-respecting.

See

respect

Overly convinced of one's own superiority and importance:

arrogant, haughty, high-and-mighty, insolent, lofty, lordly, overbearing, overweening, prideful, supercilious, superior.

Idiom:

on one's high horse.

See

attitude

Marked by extraordinary elegance, beauty, and splendor:

brilliant, glorious, gorgeous, magnificent, resplendent, splendid, splendorous.

See

beautiful