Another word for grand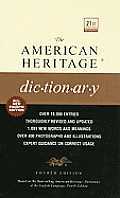 grand
magnificent
imposing
stately
majestic
august
grandiose
These adjectives mean strikingly large in size, scope, or extent. Both
grand
and
magnificent
apply to what is physically or aesthetically impressive.
Grand
implies dignity, sweep, or eminence:
a grand hotel lobby with marble floors.
Magnificent
suggests splendor, sumptuousness, and grandeur:
a magnificent cathedral.
Imposing
describes what impresses by virtue of its size, bearing, or power:
mountain peaks of imposing height.
Stately
refers principally to what is dignified and handsome:
a stately oak.
Majestic
suggests lofty dignity or nobility:
the majestic Alps.
August
describes what inspires solemn reverence or awe:
the august presence of royalty.
Grandiose
often suggests pretentiousness, affectation, or pompousness:
grandiose ideas.
Search Thesaurus
---
Another word for grand
adjective
Large and impressive in size, scope, or extent:

august, baronial, grandiose, imposing, lordly, magnific, magnificent, majestic, noble, princely, regal, royal, splendid, stately, sublime, superb.

See

big, good

Exceedingly dignified in form, tone, or style:

elevated, eloquent, exalted, high, high-flown, lofty.

See

high, style